The first baby bottle of "The Very Hungry Caterpillar" comes out from Doctor Bétta
Doctor Bétta is releasing baby bottles of globally loved picture book "The Very Hungry Caterpillar" for the first time in world. The caterpillar who has connected babies and kids to their parents through the world of picture book, is now going to make breast-feeding time even happier.
---
Perfect as a gift, or birth preparation! A set of 240ml-size bottle, which can be used from newborn to weaning baby, and useful goods for maintaining and carrying it. This design of bottle, as if it came out from the world of The Very Hungry Caterpillar, will be of course pleased as a gift, and also suited for birth preparation.
---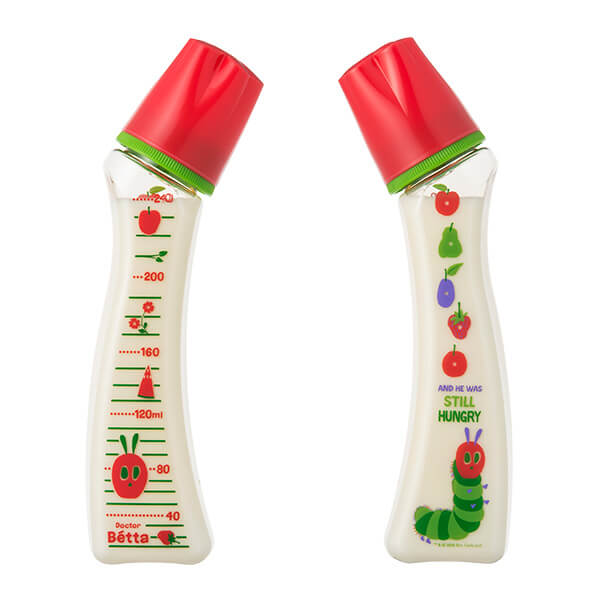 There are a cute little caterpillar and partly eaten fruits on the bottle. BPA free. Ultra resistant to shock and to high temperature, PPSU is a high quality, transparent plastic.
---
Store
Doctor Bétta baby bottle "THE VERY HUNGY CATERPILLAR BOTTLE 240ml" is available at limited stores.
---
A baby bottle designed to provide the same feeding angle as with breastfeeding.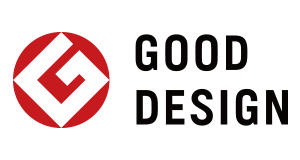 The Doctor Bétta Baby Bottle's shape is curved to provide the same ideal feeding angle as with breatsfeeding. Devised by American pediatricians and made in Japan, the Doctor Bétta Baby Bottle has been constantly improved with quality materials and an improved nipple. It has received the Kids Design Award and Good Design Award as proof of its quality.